Contests
2023 WRAL Voters' Choice Awards
Vote for the best local businesses in Raleigh, Durham, Chapel Hill and across the Triangle.
Posted 2023-08-22T15:10:34+00:00 - Updated 2023-10-16T06:50:21+00:00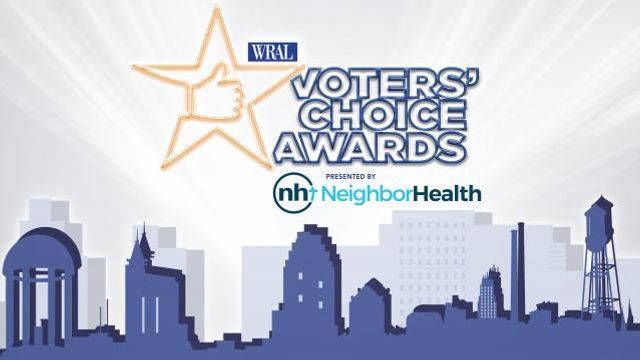 The ninth-annual WRAL Voters' Choice Awards kicked off Sept. 12. Nominations for the Triangle's local businesses ended Oct. 8. Vote for the best based on your nominations in more than 140 categories through Nov. 19. There is no cost for businesses to be nominated, voted on or win awards. You may vote once per category. Winners will be announced in January. Note: The ballot is monitored daily for fraudulent activity and attempts to ballot stuff will be disqualified.